Our Profile
Founded in 2010, SD DataSolutions GmbH (SDDS) provides consulting services and software development. The company's experiences comprises data acquisition, QA/QC, archiving, publication, and retrieval of data. The main focus is on the application of full text search engines on large structured and unstructured metadata and text content basically using Apache Lucene, Apache Solr, and Elasticsearch. SD DataSolutions GmbH offers its services during all phases in the realization of search solutions. This includes architecture design, solution development and final optimizations, deployment, and maintenance.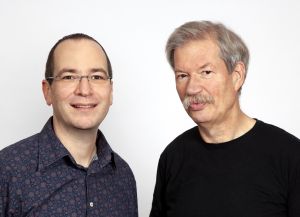 One of the founders and managing director is Uwe Schindler, who is committer and member of the Project Management Committee (PMC) of the Apache Lucene/Solr project. He is also member of the Apache Software Foundation.
Please visit our references page for an overview of our current and past customers!
SD DataSolutions GmbH is an independent company with limited liability (GmbH). We are concentrating on small to medium size contracts which are in the limits of the company's capacity. On average, the company has three employees.
The company maintains a comprehensive general liability insurance policy in a maximum amount of 2 Million Euro to cover any pecuniary losses.